Working on the railways is the dream for many children growing up. For Will Parham, that was the case. He now lives his dream as a volunteer at Truro station.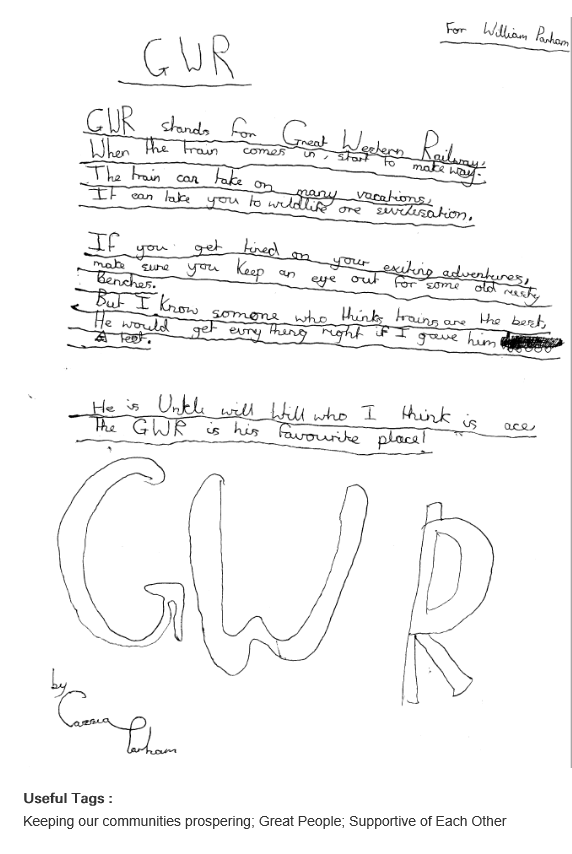 Will has Noonan Syndrome, a genetic disorder that prevents normal development in various parts of the body, and has been interested in trains since he was small and he used to visit his siblings on the train and underground in London.
Carol, his mum, explained: "Will was given a video of the driver's eye view of an underground line, which he would watch endlessly. He now has videos and DVDs of every London Underground line and knows them by heart".
Will started at Truro Station on work experience, and when his placement finished, he was offered a permanent role. Will now has his own GWR uniform, which has been altered to fit him as one of the symptoms of Noonan syndrome is short stature.
Carol said: "He hates having a day off and especially loves working on days like Christmas Eve. All the GWR staff at Truro Station, on the trains and at Paddington Station, are very friendly and supportive of Will, which means a lot to him."
Lee Goodson, Station Manager at Truro Station, said: "Will has become very much part of the station team and has gone through lots of large life challenges whilst being with us including open heart surgery but is always chomping at the bit to get back to his days in the station, Will has a great relationship with all the customers and staff at Truro and is a pleasure to have around."
Will's love of trains occupies most of his life, he travels on the train from Truro to Camborne three times a week to work in the kitchen and garden at the Kehelland Trust, and he uses trains for his leisure trips with his family. His niece, Cassia, has even put his love of GWR into words, in the form of a poem.
Carol continued: "A couple of years ago he had the opportunity to visit the HST Simulator aty Plymouth where he spent a most enjoyable few hours driving the train. In June he travelled 800 miles in 17 hours on 'The Flying Banana'. The last HST, with his dad. He said it was the best day of his life."
When at home Will has two live departure boards to follow the GWR timetable, one in his bedroom and one in the lounge. He also enjoys the annual family holiday to Nice, travelling on the Eurostar and TGV.
Carol concluded: "So you can see, trains and stations, but especially GWR are his life."
Arianna Fenton Photography: http://ariannafenton.com